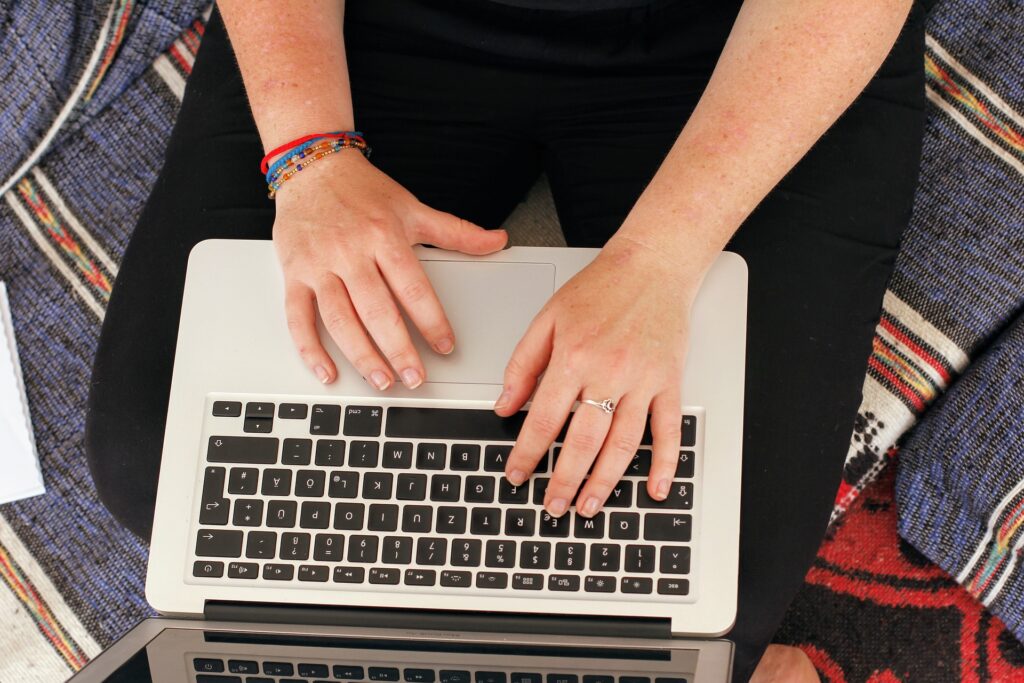 Describe a Job that You Think is Interesting IELTS Cue Card
Table of Contents
IELTS CUE CARD TOPIC
Describe a Job that You Think is Interesting
You should say:
What is it?
Why do you think it is interesting?
How do you know it?
What neccessary skills does it need?
NOTE – The examiner gives you one minute to plan your answer, and to help you prepare for the topic, the examiner provides you with a pencil and a notepad. You'll have to answer the questions given on the subject for one-to-two minutes.
Sample 1
Introduction
Although I know various plum jobs, one of them is interesting and worth mentioning.
What is it?
The job is of a travel blogger.
 Why do you think it is interesting?
The job of a travel blogger is enjoyable for many reasons. Firstly, in this job, you have flexible hours and do not fall into the vicious cycle of a 9 to 5 job. This freedom works like a charm for the blogger because he can do work in his comfort at the place of his desire. Moreover, it also enhances productivity because different people are most active at different times. Moreover, in the job of a blogger, your work is usually online, so you can support your clients from any part of the world. This attribute is beneficial for both the employee as well as the employer.
Travel bloggers can also travel the world at their employer's expense. Most big organizations pay a substantial amount to them t review their properties and services, and they especially invite bloggers to generate content for them. There is no denying this conviction that when we go to new places, we learn a lot, and a travel blogger roams to different parts of the world at almost no cost.
Lastly, the payout is also higher compared to other jobs. 
How do you know it?
I learned about this job from a video on Youtube in which the content creator explained the job profile of a travel blogger in detail.
What necessary skills does it need?
To perform well in this job, you must have a passion for traveling and good communication and writing skills.
Sample 2
Introduction
Although I know about many exciting jobs, one is worth mentioning.
What is it?
The job is of a chef in a five-star hotel.
Why do you think it is interesting?
It is interesting for many reasons.
Firstly, as a food connoisseur, you can use your creativity to make unique mouth-watering delicacies. There is no denying this conviction that people feel bored after eating one type of food for a long time. In such a scenario, a chef's job involves constant research and innovation so that they can effectively exercise the taste buds of their guests.
Firstly as a chef, you thrive primarily on constant learning to lead your career toward impressive growth. However, the scope is unlimited because there is a plethora of cuisine worldwide, and a chef can enhance his skill set regularly.
Moreover, as a chef, you must work with determination, dedication, and discipline as a team member to continue the show. It works in many; many people work together to produce the best. Being a team player, this feature of the chef's work appeals to me the most.
Lastly, in this job, you get blessings by pampering the appetite of others which makes it the most cherished and exciting work for me.
How do you know it?
I know because one of my cousins works as a chef at a five-star hotel. Whenever he meets me, he provides me with significant work input.
What necessary skills does it need?
This job requires a degree in hotel management from a reputed institute.
Follow-ups
Here are some examples of follow-up questions that the examiner might ask during your speaking part 3 related to the cue card "Describe a Job that You Think is Interesting".
1. What jobs are popular among younger people in India? 
In the modern era, the youth wishes to live an opulent lifestyle. Due to this reason, youngsters are willing to take risks, and they do not have much interest in government jobs. They want to lead their careers towards an impressive growth trajectory by doing trending jobs in fields like digital marketing, artificial intelligence and social media management.
Due to this reason, the percentage of students who opt for the science stream after passing their 10th standard has grown exponentially.
2. What are the differences between high-paid jobs, and low-paid jobs in India? 
In India, mental strength enjoys much more significance than physical endurance. So people with good qualifications and percentages get much higher paychecks than individuals, who excel in menial jobs like plumbers, carpenters and so on.
Secondly, in India, status thrives primarily on wealth, so people with plum jobs get more respect as compared to others.
3. What is the proper time for young people to plan their future careers seriously? 
I think the most apt time to decide one's career trajectory is after passing the 10th standard. Because that is the time when we need to pick the stream of our choice. And, those who choose their passion as a career usually get immense success in life because they love the work they do. On the contrary, those who pick the subjects according to what their parents or society say usually have a dreadful time while studying.
4. How to find your interest?
Although finding one's interest is a daunting task, there are a few steps which can help. Firstly, we need not stay in our comfort zone and must explore and try different activities and hobbies. Apart from this, we need to analyze what we love doing and what brings us joy and accomplishment in our life. Lastly, we need to find inspiration from books, journals, movies and talks with others.
Latest Cue Cards May to August 2023
1.Describe a (long) car journey you went on
2.Describe a book that you have read many times
4.Describe a new store/shop in your town/city
5.Describe a place away from your home and you want to visit in the future
6.Describe an adventure you would like to go on
9.Describe the game you enjoyed playing when you were younger
10.Describe someone you know who has recently moved to a new place
11.Describe an occasion when you got incorrect information
12.Describe a valuable item that you would like to give as a gift
13.Describe a piece of clothing you wear most often
14.Describe an occasion when you spent time with a young child
15.Describe a sports program you like to watch
16.Describe a job that you think is interesting
17.Describe your idea of a perfect home or dream house where you want to live
18.Describe a movie that you recently saw and that disappointed you
19.Describe someone you know who often helps others
20.Describe a time when you lost your way
21.A happy memory from your childhood
22.Describe an important decision you made
23.Describe a water sport you would like to try in the future
24.Describe a crowded place you have visited